Ludo Digitech – Your Trusted Website Redesigning Company in Chennai!
Is your website not generating the desired results? Are you looking to revamp your online presence and make a strong impact on your audience? Look no further! Ludo Digitech is here to provide you with top-notch website redesigning services tailored to meet your unique needs.
In this fast-paced digital era, your website serves as the online face of your business. It plays a pivotal role in attracting, engaging, and converting visitors into loyal customers. However, as design trends evolve, technology advances, and user expectations change, it's essential to keep your website fresh, modern, and optimized for optimal performance.
At Ludo Digitech, we understand the significance of an effective website redesign. Our experienced team of web designers and developers in Chennai is dedicated to transforming your existing website into a visually stunning, user-friendly, and conversion-driven online platform.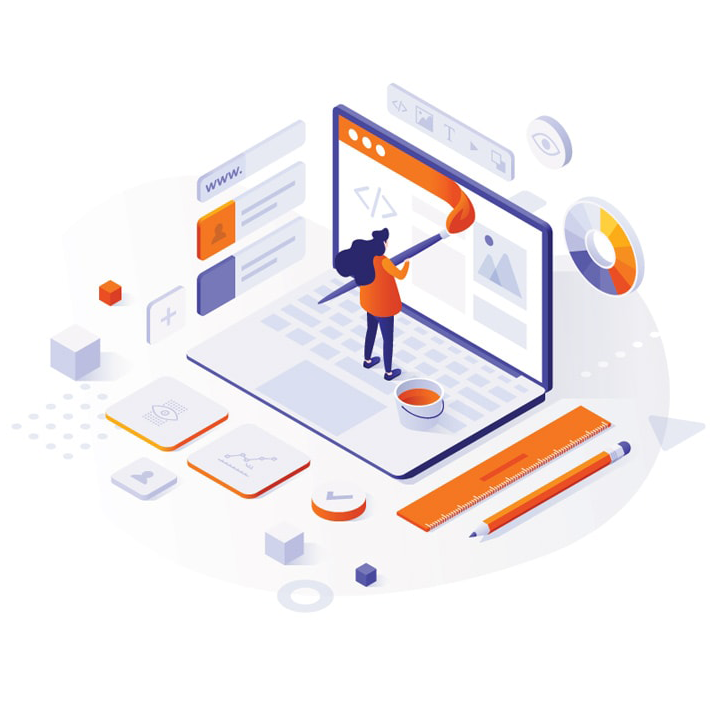 Why Choose Ludo Digitech for Website Redesigning?
Customized Approach: We believe in tailor-made solutions that align with your brand's identity, goals, and target audience. Our team takes the time to understand your business objectives and creates a unique website design strategy that reflects your vision.
User-Centric Design: We prioritize user experience to ensure that your website visitors have an intuitive and enjoyable journey. Our designers focus on creating a seamless navigation flow, clear call-to-actions, and engaging interfaces that leave a lasting impression on your visitors.
Mobile Optimization: In today's mobile-dominated world, a responsive website is crucial. We ensure that your redesigned website adapts seamlessly to various screen sizes and devices, providing an optimal viewing experience for all users.
Conversion Optimization: We design and implement conversion-focused elements to increase your website's effectiveness. By strategically placing persuasive elements, clear CTAs, and intuitive forms, we help you generate more leads and boost your online conversions.
Timely Delivery: We understand the value of time and strive to deliver your redesigned website within the agreed-upon timeline, without compromising on quality or functionality.
Ongoing Support:

Our partnership doesn't end with website redesigning. We offer continuous support and maintenance services to ensure your website remains up-to-date, secure, and performs optimally in the long run.
Ready to Redesign Your Website with Ludo Digitech?
Get in touch with our expert team today to discuss your website redesigning requirements. Together, we'll transform your online presence, enhance user experience, and achieve remarkable results. Experience the power of a professionally redesigned website with Ludo Digitech – your trusted website redesigning company in Chennai.
Get in Touch
We're Available On WhatsApp