Web Designing Companies in Chennai:
Ludo Digitech Tops the List
Looking for the best web designing company in Chennai
In the fast-paced digital landscape, capturing attention within the first 6 seconds is crucial for success. At Ludo Digitech, we understand this and take pride in being the leading website designing company in Chennai, with a team of expert designers. 
We offer the best custom web design services in India, ensuring that those crucial 6 seconds make a lasting impression.
Our approach goes beyond just creating visually appealing websites. We focus on crafting websites that look great and serve your business objectives effectively. 
While many digital marketing companies simply provide templated websites, we strive to bring your vision to life and create a website that truly represents your brand.
With years of experience in delivering top-notch UI/UX designing services in Chennai, We recognize the importance of helping your business stand out from competitors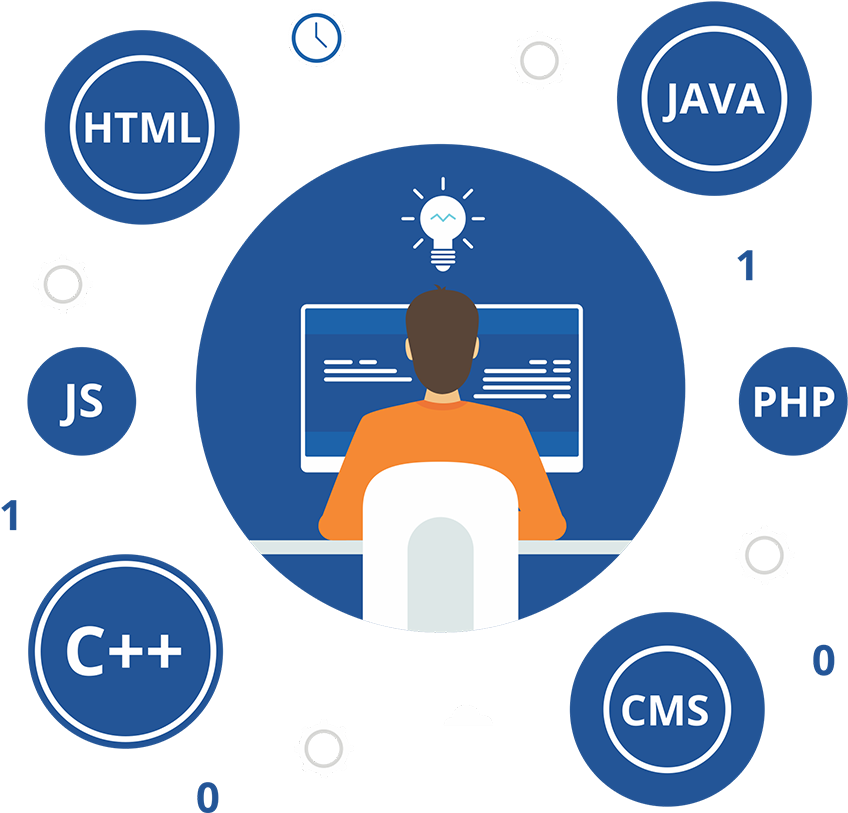 Creative Web Design Service in Chennai
Here's why Ludo Digitech stands out as your preferred choice for web design in Chennai,
Rich User Experience: We specialize in building websites that deliver a rich user experience. By understanding your target audience and their needs, we create intuitive and engaging websites that leave a lasting impact.
Increased Sales: Our websites are designed to drive conversions and boost your sales. We implement strategic design elements and call-to-action features to maximize your website's potential as a sales tool.
Customer Engagement: We believe in creating websites that captivate and engage visitors. Through thoughtful design and interactive features, we ensure that your website keeps visitors hooked and encourages them to explore further.
Unique and Custom Designs: With our professional team of web developers and designers, we are committed to delivering unique corporate website designs tailored to your specific needs and challenges. We don't settle for cookie-cutter templates.
Commitment to Excellence: At Promote Abhi, we are dedicated to providing top-notch services. We prioritize delivering exceptional results, meeting deadlines, and providing excellent customer support throughout the web design process.
When it comes to website designing, choosing Ludo Digitech means partnering with a trusted and experienced team that knows how to create websites that make a difference. Get in touch with us today to take your online presence to the next level. Our meticulously created websites not only showcase the essence of your brand but also enhance the overall customer experience, propelling your business toward success.
We understand that your website serves as the gateway to the digital universe. That's why our designers and developers ensure that every aspect of your website is in perfect harmony with your digital marketing strategy.
Whether you're looking to build a brand-new website, revamp your existing one, or seek innovative solutions for your online presence, Ludo Digitech is your ultimate destination. As the top web design company and web development agency, we offer honest and comprehensive solutions to all your marketing and digital design challenges.
Partner with us, and together we'll embark on a perfect journey into the digital world. 
Types of Services Offered by Ludo Digitech
Responsive Web Designs:

In today's world, where smartphones and tablets dominate as preferred devices for accessing web content, having a responsive website design is essential. We, as the best responsive website designing company in Chennai specialize in creating future-ready websites that seamlessly adapt to all screen sizes and platforms. This ensures a consistent user experience and long-term return on investment for your website.
Website Redesigning: Change is inevitable, and the same applies to websites. Regularly updating and redesigning your website is necessary to attract and retain website traffic, address issues, and incorporate new features. We excel in website redesign services, providing solutions to fix bugs, revamp outdated pages, perform technical upgrades, and integrate essential elements. With our experience and customer-centric approach, we strive to enhance the performance and functionality of your website, ensuring real-time benefits and customer satisfaction.
UI/UX Website Designing:

 

UI (User Interface) and UX (User Experience) are crucial elements in creating a captivating website that not only looks visually appealing but also delivers an exceptional user experience. As a prominent UI/UX website designing company in Chennai, Ludo Digitech understands the significance of creating designs that drive user engagement and encourage desired actions.
Our UI/UX website design process begins with thorough research and analysis, where we delve into your requirements, goals, and vision. This allows us to craft wireframes that outline how the information will be communicated to end users. We then develop a clickable prototype that provides valuable insights into the website's functionality. Once you approve the design, our team of developers brings it to life through coding.
Our competent team of designers, strategists, researchers, and content developers collaborate to create a design that captivates your audience and drives business growth. Embrace uniqueness and invest in the best UI/UX designing company for unparalleled success. Discover our services by searching for "Website Designing Company Near Me" in Chennai.
Get in Touch
We're Available On WhatsApp