Graphic Design Company in Chennai - Transforming Ideas into Art
Branding & Logo Designing in Chennai
When it comes to creating a successful business, branding and logo design are two essential elements that should not be overlooked. At Ludo Digitech, we are a leading graphic designing company in Chennai, dedicated to providing unparalleled services with creativity and professionalism. 
Our team of best logo designers in Chennai combines feasibility with excellence to create captivating graphic designs that leave a lasting impression on consumers. Your brand is not just your company's name, logo, or slogan. It is everything that represents your business and how it is perceived by the world.
Your brand's visual identity begins with your logo – it is the face of your business. A logo can make a lasting impression on potential customers and help in the decision-making process of whether or not to choose your business.
When investing in a logo, it's crucial to ensure that it represents your brand visually and emotionally. A logo design should be simple, memorable and unique. It should also reflect your company's values and personality. 
An effective logo can help to establish trust with potential and existing customers, help differentiate your company from competitors, and communicate your brand's core values.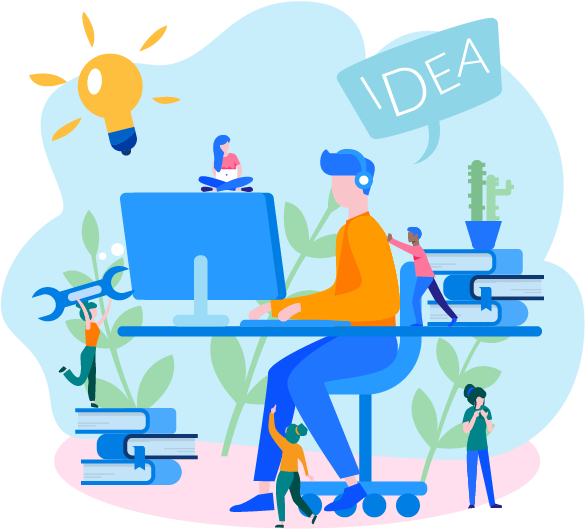 Graphic Design : Enhancing Visual Communication and Brand Identity
Your Premier Graphic Design Company in Chennai, Delivering Creative Excellence and Professionalism. Our team of top-notch logo designers in Chennai is committed to crafting captivating and impactful graphic designs that seamlessly blend creativity with practicality, leaving a lasting impression on your target audience.
What Sets Us Apart:
Understanding Your Business

: We take the time to understand your specific business needs and target audience, translating your ideas into creative, professional, and intriguing graphic designs.
Unmatched Professionalism:

As one of the best graphic designing companies in Chennai, we pride ourselves on our professionalism, brand recognition, and cost-effective efficiency.
Branding & Logo Designing

: We recognize the importance of branding and logo design in creating a successful business. Our expertise lies in creating visually and emotionally appealing logos that reflect your company's values and personality.
Establishing Trust:

An effective logo establishes trust with potential and existing customers, sets you apart from competitors, and communicates your brand's core values.
Seamless Communication:

At Ludo Digitech, we prioritize clear and effective communication with our clients. We ensure that we understand your requirements and vision, allowing us to deliver exceptional results.
Choose Ludo Digitech as your trusted graphic design agency. Experience our innovative solutions, expertise in logo designing, and commitment to creating a strong visual identity for your brand.
Why is graphic designing important to your business?
Captivating Visual Communication:

Graphic design is important because it helps you communicate your brand's message in an appealing and easy-to-understand way. It uses attractive designs to present complex ideas and information, making it more engaging for your customers.
Building a Strong Brand

: Good graphic design creates a unique brand identity for your business. This includes a well-designed logo, fonts, colors, and other visual elements that make your brand recognizable and memorable. Consistency in design builds trust and sets you apart from competitors.
Professionalism and Trust

: When your business has high-quality graphic designs, it shows that you take your work seriously. Professionally designed materials like websites, brochures, or business cards make a positive impression on customers and build trust in your products or services.
Attracting Attention and Customers

: Eye-catching graphics grab people's attention. By using appealing designs in your marketing materials, you can increase user engagement on your website and social media. Engaged users are more likely to explore your offerings and become paying customers.
Creating a Cohesive Brand Experience

: Graphic design helps you maintain a consistent brand experience across different platforms. By using the same fonts, colors, and imagery, you create a unified look and feel for your brand. This consistency makes your business more recognizable and strengthens the emotional connection with your customers.
Gaining a Competitive Edge

: In a crowded marketplace, good graphic design sets you apart from your competitors. Unique and visually appealing designs help you stand out and catch the attention of potential customers. This gives you an advantage and makes people more likely to choose your business.
To sum up, graphic design is crucial for your business because it helps you communicate effectively, build a strong brand, showcase professionalism, attract customers, create a consistent brand experience, and gain a competitive edge. By investing in good design, you can drive growth, build customer loyalty, and achieve long-term success.
Why Choose Ludo Digitech for Graphic Designing?
At Ludo Digitech, we take pride in our superior design capabilities that align with your brand values and elevate your brand identity. Our team of best graphic designers in Chennai offers creative and unique design solutions that captivate your audience. We provide responsive services, ensuring that your designs adapt seamlessly to various platforms and devices. 
With our commitment to high quality standards and staying up-to-date with the latest design trends, we deliver exceptional results that prioritize user experience and interface. With our experienced team and a track record of over 100 loyal clients, you can trust us to create designs that leave a lasting impact on your target audience.
Get a quote now and elevate your business's visual appeal!
Get in Touch
We're Available On WhatsApp