Why Do You Need the Best Website Development Company in Chennai For Your Business?
In today's rapidly evolving digital landscape, web development plays a vital role in the success of businesses. It has become a necessity for companies to adapt to the changing times and establish a strong online presence. As a result, the demand for web development companies has skyrocketed, especially with the surge in internet usage during the Covid-19 crisis.
Web development refers to the process of creating and maintaining websites, making them suitable for the Internet, and ensuring they remain updated with current trends. It is a fast-growing and highly profitable industry, driven by the need for website portals among large businesses. An effective website is essential for sustainable business growth, better exposure, and wider audience reach.
If you are seeking a reliable web development company for your business's website, Ludo Digitech is your ideal choice. With our expertise and experience, we provide top-notch web development services that cater to your specific needs. We understand the importance of staying ahead in the digital realm and ensuring that your website is developed to deliver optimal performance, functionality, and user experience.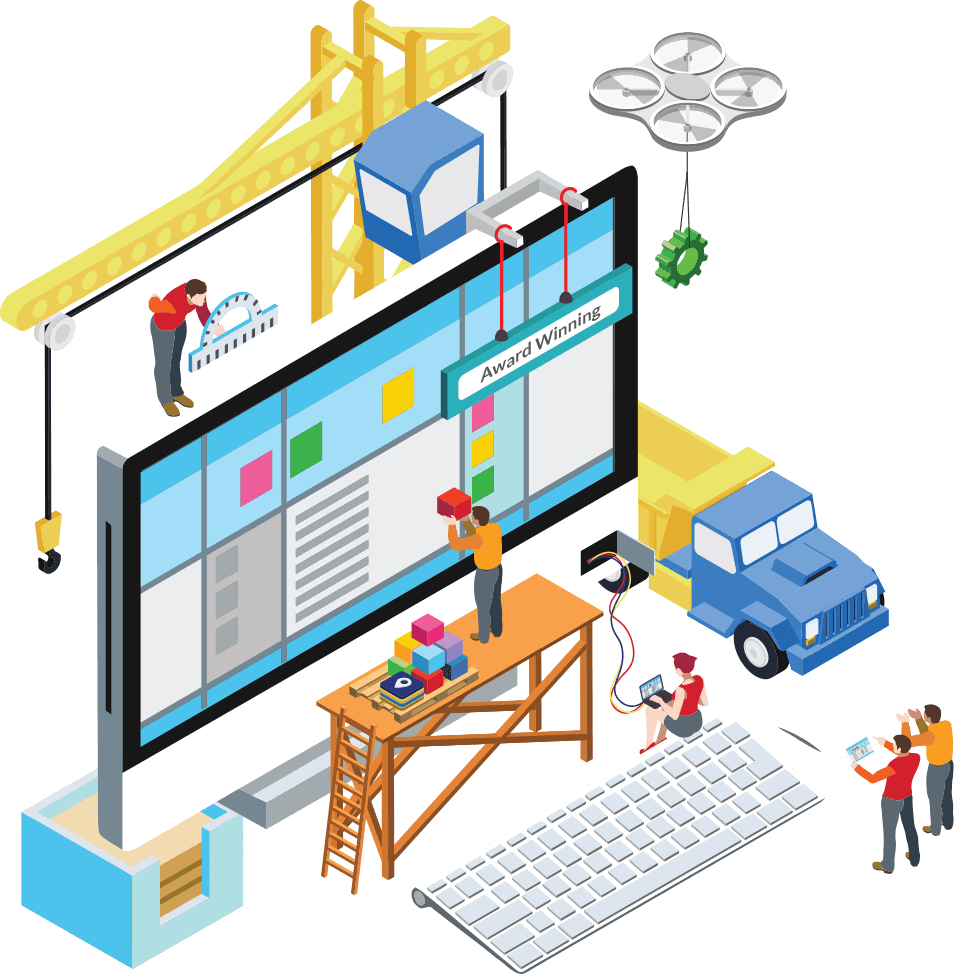 Web Development Company in Chennai
Here are some of the reasons why Ludo Digitech should be your first pick for a web development company in Chennai.
Experienced Team: Ludo Digitech boasts a team of highly skilled and experienced web developers in Chennai who have a proven track record of delivering successful web development projects.
Customized Solutions: We recognize that every organization has different requirements. Ludo Digitech offers tailor-made web development solutions that align with your specific requirements, ensuring a website that stands out from the competition.
Cutting-Edge Technologies: Our website development company in Chennai stays updated with the latest technologies and tools. We leverage advanced frameworks and platforms to build websites that are modern, scalable, and future-ready.
User-Focused Approach: Ludo Digitech prioritizes user experience in web development. We create intuitive and user-friendly interfaces that engage visitors, resulting in higher conversion rates and customer satisfaction.
SEO-Optimized Websites: Our web development services in Chennai incorporate SEO best practices from the initial stages. We optimize your website's structure, content, and coding to improve search engine visibility and drive organic traffic.
Timely Delivery: We value your time and recognize the importance of fulfilling deadlines. Ludo Digitech follows a streamlined development process to ensure timely delivery of your website, without compromising on quality.
Competitive Pricing: While delivering high-quality web development services, we also offer competitive pricing packages. Ludo Digitech provides cost-effective solutions that provide excellent value for your investment.
Excellent Customer Support: Our commitment to customer satisfaction extends beyond the development phase. Ludo Digitech offers ongoing support and assistance to ensure that your website continues to perform optimally and meets your evolving needs.
Comprehensive Web Development Services:
As a leading web development company in Chennai, Ludo Digitech offers a wide range of web development services that cater to the unique requirements of our clients. Our expertise and commitment to excellence ensure that our clients enjoy a seamless web experience and achieve their online goals.
Essential Services Offered for Web Development Success:
Full Stack Development

: Our skilled team of full-stack developers excels in both front-end and back-end development. With their comprehensive technical knowledge, they create dynamic and interactive websites that meet the needs of both clients and servers.
E-commerce Development:

We specialize in developing user-friendly and feature-rich eCommerce websites. Our e-commerce development services cover all aspects, from network development to payment interface integration, ensuring a smooth and secure online shopping experience for your customers.
Custom CMS Website Development:

Our custom content management system (CMS) website development services enable you to create, manage, and publish content easily. We build flexible and feature-rich CMS websites that empower you to control and update your website effortlessly.
WordPress Development:

Our team of WordPress experts provides reliable and affordable WordPress development services. We leverage the power of this popular CMS platform to create customizable and visually appealing websites that align with your brand image.
Website Maintenance:

We offer comprehensive website maintenance services to ensure that your website remains healthy, secure, and up-to-date. Our dedicated team monitors your website regularly, performs necessary updates and improvements, and ensures optimal performance and SEO management.
Trust our experienced team to create a web solution that meets your requirements and helps you stay ahead in the digital landscape.
Get in Touch
We're Available On WhatsApp